Home to Rhodesian Ridgeback
Video library, past and present.
Rhodesian Ridgeback Breed Information.
The educated dog breeding should be undertaken with a high degree of ethics. Giving careful consideration to health issues, temperament, genetic screening and the individual care and placement of puppies in responsible homes.
We are proud of what we breed. Our dogs are shown at National and International level.
Villagedogs are associated with FCI, KMSH and UK Kennel Club and several National and International Breed Clubs.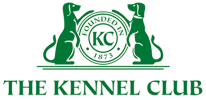 The typical expression conveyed by the eyes should be alert, aloof and fearless, without being shifty or vicious.
Any questions? Contact us.
The first step in finding your new companion.