MCH Villagedogs No Doubt A Diamond
Villagedogs No Doubt A Diamond
Clara is a daughter of  MBISS MCH Pupukearigde Kela Kai O Villagedogs & MCH Villagedogs Iceman.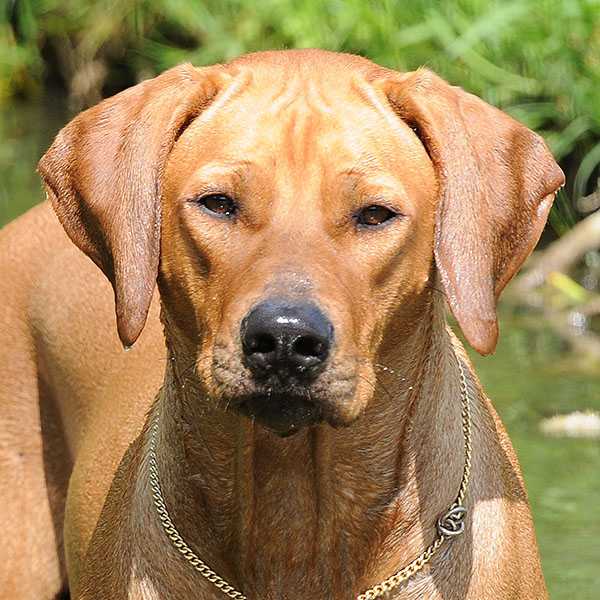 Strong feminine head of good proportion, correct bite and good eye, strong neck into excellent front, overall confirmation ribbing and loin is excellent, moved well covering good ground, ridge and crowns are correct.
Patterson, Eddy (IE), Judge, RR Specialty 2018, Belgium
Pedigree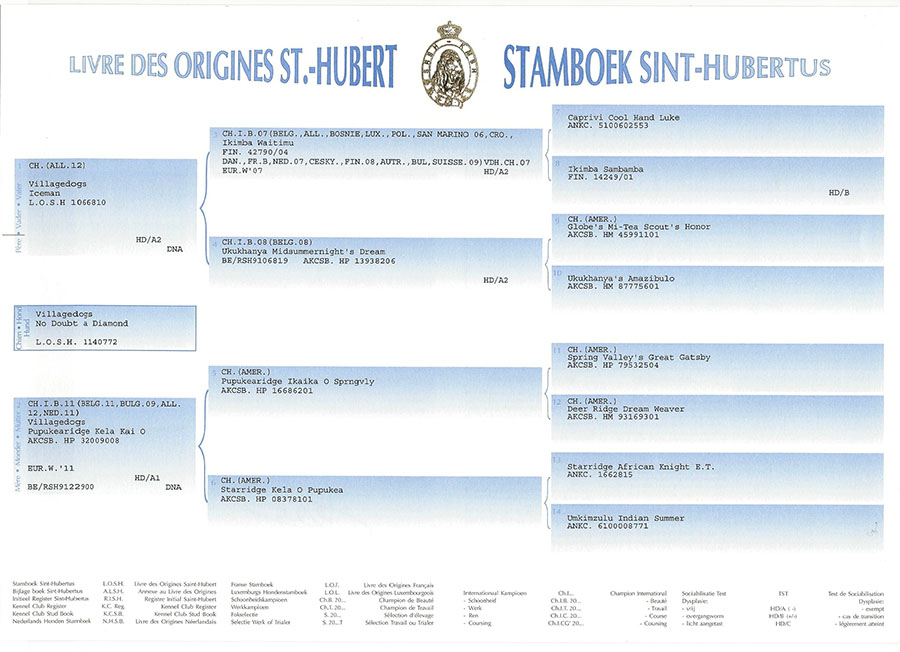 Body & DNA
Born
 23.06.2014
Mother
 CH

Pupukearigde Kela Kai O Villagedogs

Father
 CH Villagedogs Iceman
HD
 B
ED
0/0
OCD
0/0
Colour
Wheaten, black nose
Height
67 cm
Weight
40 kg
Teeth
full scissor bite/full dentition
Thyroid
TSH, T4 – correct
Liver gene
BB
Dilute
DD
DM
Non Carrier
JME
Non Carrier
Ridge Gene
RR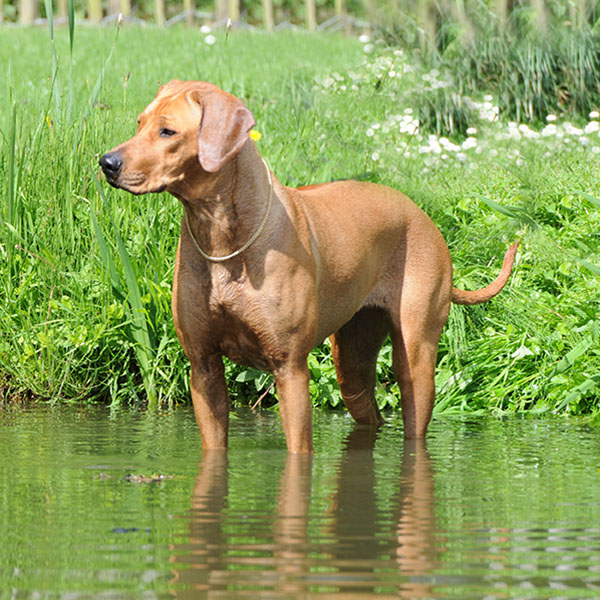 Any questions? Contact us.
The first step in finding your new companion.